Jesus said, "Let the little children come to me..."
"Canvas Kids" is a high energy program for children that includes positive worship, relevant lessons with the point being reinforced by drama and music, age specific centers, and so much more. The children are given snacks on Sunday morning during their classes. (Please make us aware of any food allergies at check-in) Age groups are divided into babies - crawlers, toddlers - pre-k, and kindergarten - 5th grade. A new lesson curriculum is offered every 9 - 12 weeks with changing themes to engage the imagination of each and every child.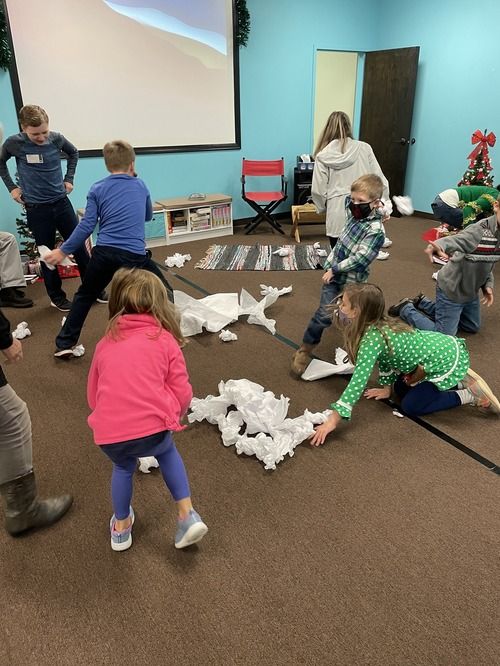 Meet our Children's Director, Lakesha Florence
Hello, my name is Lakesha Florence. I am a native of Florida. My husband, three kids and I relocated to Valdosta, Georgia four years ago to Pastor a local church. I obtained my certification in ECCE as a Children's director and am currently completing my Associates in Early Childhood Education and Care, from Wiregrass Technical College. I will be continuing my education at Mercer University in this field. I am a lover of Christ. I enjoy serving all of God's people but my heart is most full when I am able to work with our young children! I look forward to serving you! If I can be of any assistance, please feel free to contact me!
"But as for you, continue in what you have learned and firmly believed. You know those who taught you, and you know that from childhood you have known the sacred Scriptures, which are able to give you wisdom for salvation through faith in Christ Jesus. All Scripture is inspired by God and is profitable for teaching, for rebuking, for correcting, for training in righteousness, so that the man of God may be complete, equipped for every good work." – 2 Timothy 3:14-17
We'd love to hear from you. Fill out the form below to get started.